By earning an MBA [ Master of Business Administration ] degree, students are able to succeed in business and life. You may wonder which country is best for you. Here are the top 5 countries to study MBA abroad
MBA abroad courses enable students to conduct business successfully and gain practical knowledge in the workplace.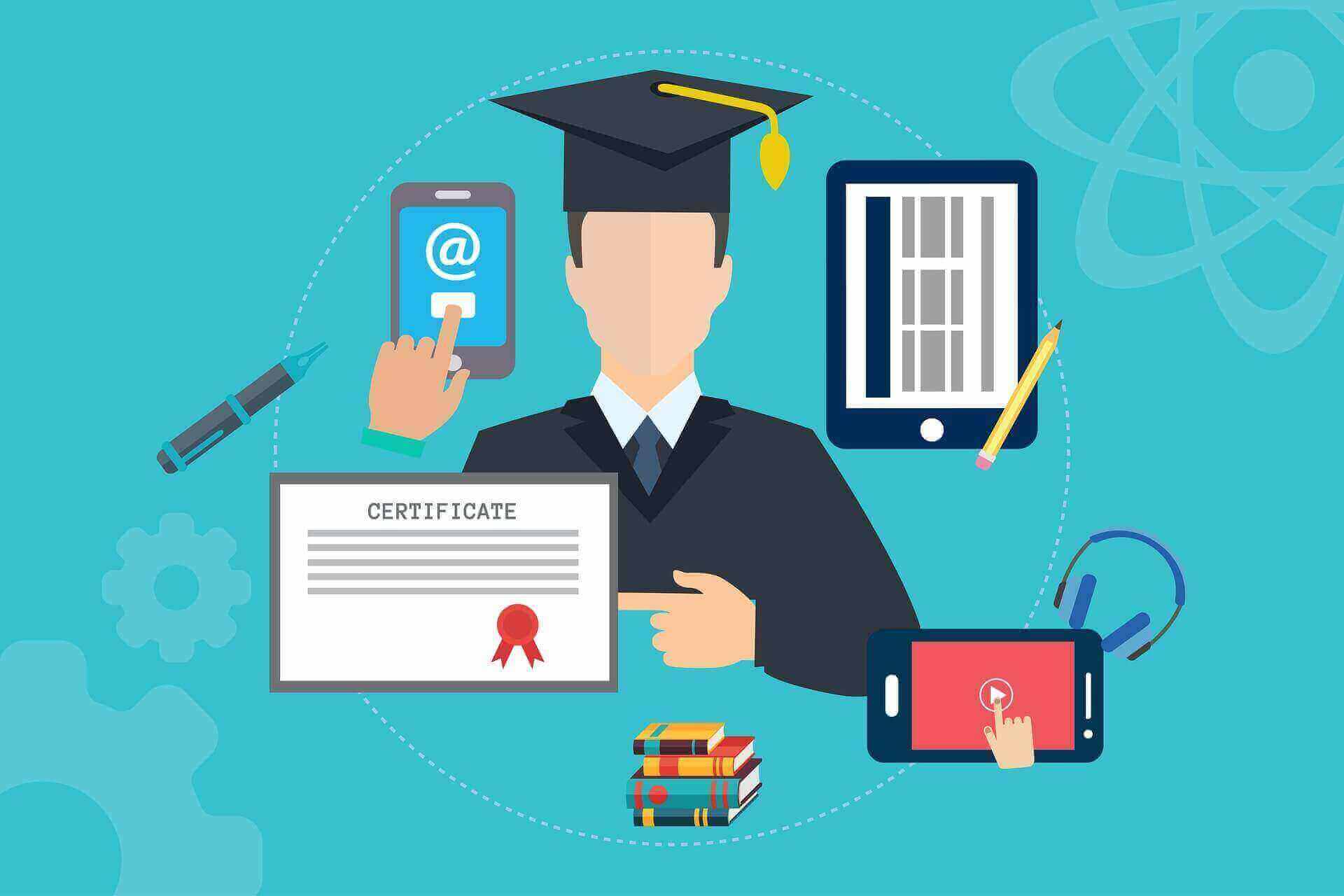 The MBA is one of the most elective courses in the world. It is one of the courses that offer the best salary and a lot of job opportunities

While receiving an MBA from a foreign university you will get a world recognized degree. In addition to high-quality education Students also get international contacts. MBA Courses offered in foreign countries at a low cost. So this is a good opportunity for Indian students. The degrees from universities with high ratings are the basis for career success. MBA Course in Overseas
Management is considered to be an important mark of education. There are many countries providing doors to study MBA abroad for Indian students.

1. Canada

Canada is one of the best countries offering high-quality education.

According to a 2018 survey, 5.7 lakh children came to Canada to study. .It is mostly Indian students. Canada is considered a paradise for foreign students. A person who has completed an MBA can find enough employment in the country. Canada has a simple immigration system and a student-friendly campus with a world-developed economic system that differentiates Canada. The law allows foreign students to work 20 hours a week.

2. UK

The UK is one of the best business schools in the world. Priority is given to providing quality education to students. MBA programs in the UK provide students with practical exposure. One of the great features of a one-year master's degree is that it saves students money and time. The GMAT, TOEFL, and IELTS scores are considered for admission to colleges in the UK. Quality Assurance and Audit System is also implemented to ensure quality education. Therefore, Britain is becoming a popular destination for students to study for an MBA abroad.

Also, read MBBS Education Abroad – Top 10 Countries for Indian Students to Study at Low Cost
3. Germany

MBA courses in Germany are research-oriented and students get exposure. As one of the leading countries in technology and research, Germany is one of the top 10 countries with the highest pay for MBA graduates.

MBA students in Germany provide profound insight into running a business and managing a business. Many Indian students get an MBA from Germany. MBA courses in Germany are research study programs.
4. Australia

Australia is one of the main places for MBA programs abroad to study. The MBA degree offered here offers international recognition. Quality education, high-quality research opportunities and employment opportunities make Australia a major education hub. Since Australia is a multicultural country, students get a diversified cultural environment. Students can afford the costs of Australia compared to costs in the UK or the US.

5. Singapore

In the Asia-Pacific region, Singapore is one of the major countries. The MBA that Singapore offers is a perfect quality education. Singapore hosts multinational companies. Most of the companies' headquarters are located in Singapore. This is why students in Singapore get good job opportunities. Students can utilize the startup system provided by the Singapore government. Since local universities in Singapore collaborates with top universities. Singapore attracts many foreign students for business abroad programs. Also, Singapore is a safe country.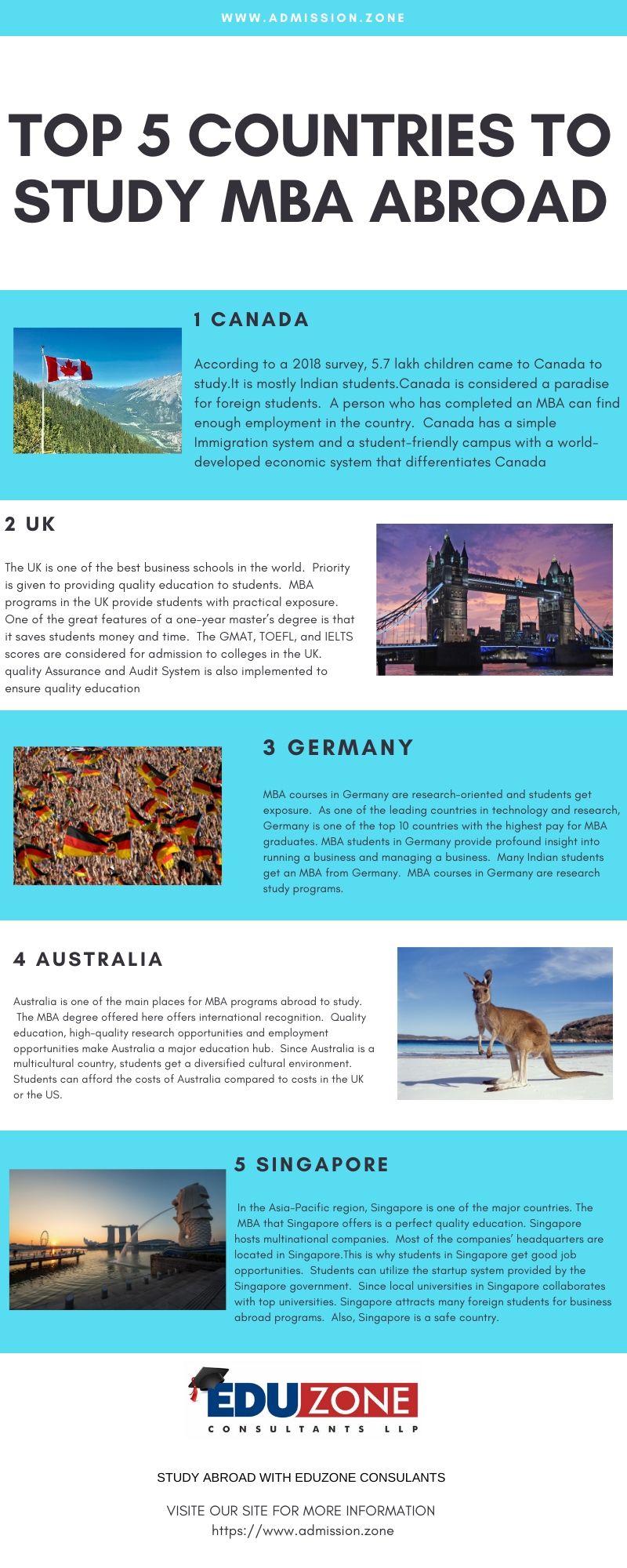 Eduzone is the best study abroad consultants in Kerala provides the best opportunity for the students who are planning to do their MBA education course abroad. They have also proved their efficiency in overseas education. For more details and booking a seat contact us soon.