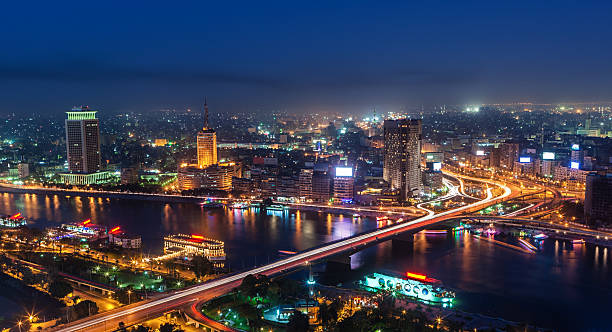 Egypt has become one of the most sorts after destinations for MBBS studies abroad. The country is well known for its cultural and historical diversity along with its alluring environment. It has been a popular choice for many students who wish to experience an exotic education in their final years before graduation. The country is also a safe place to study with a high standard of living and a low crime rate. It is also considered to be one of the best countries when it comes to medical facilities in the world as it provides free healthcare for its citizens.

The Egyptian government has made efforts to improve the healthcare system in the country and this has led to an increase in the demand for medical professionals. Simultaneously, it has also led to a high demand for MBBS graduates who want to work in this field. Most universities here, offer generous scholarships that can help students pay for their education. There are many private universities in Egypt which offer affordable tuition fees compared to other countries like the USA.

The cost of education is very affordable, but you should be prepared to perform at a high level. Although Cairo University is one of the oldest and most reputed universities in Egypt, you should also consider other options on your list if you want to study medicine. The country has several other prestigious institutions that offer MBBS degrees, including Ain Shams University, Alexandria University and Mansoura University.

The Egyptian government strongly commits to improving healthcare standards and providing affordable, accessible healthcare. This commitment is reflected in their 5-year MBBS program, which includes 2 years of paid internship. Students who complete this program will be able to practice medicine in one of Egypt's many state-of-the-art hospitals or clinics.
Egyptian universities are ranked among the top-ranked universities in the world. Their medical schools have an average PLAB pass rate of 75%, putting them among the world's highest-rated medical schools. They also have an average USMLE pass rate of 80%, making them one of only 62 medical schools worldwide to have this high pass rate on both exams combined. Egypt also has one of the highest success rates on MCI/Screening tests conducted in India at 91%.


The quality of education in Egypt is second to none. High patient flow also makes sure that the students attain good practical knowledge. Clinical rotations are available in 21 countries, including the US, Canada, the UK, Germany, etc.
Also Read: Top 10 Countries for Indian Students to Study at Low Cost
Students who have a passion for medicine and want to pursue their careers in this field can join the MBBS program in Egypt. The MBBS program is one of the oldest medical programs in the world which was established in 1971 by the Ministry of Health. As per the regulations of the Egyptian Medical Syndicate Council (EMSC), the duration for completion of MBBS course is 5 years with two semesters per year. The first two years are devoted to basic sciences and clinical procedures while the last two years are devoted to clinical rotations and research work.
The current demand for MBBS graduates is high as many international corporations are looking out for skilled candidates who can fill up their vacant positions quickly without having to wait long. They also prefer MBBS graduates because they offer better salary packages than other graduate courses like MCA or MBA (Master Of Business Administration).

The Egyptian education system is one of the best in the world. It has produced many notable graduates in different fields, including medicine, and is known for its high standards and quality of education. Studying at MBBS in Egypt will give you the opportunity to improve your English skills, learn more about different cultures, and meet new people.

Additionally, many of our students have completed their studies in Egypt and come back to work in their home country with great enthusiasm. They feel that studying here has helped them develop as a person, not only by improving their language skills but also by learning more about other cultures. You could also watch student interviews on our YouTube channel for better understanding. To conclude, if you have acquired at least 75% in your higher secondary examination and also cleared the NEET exam, look no further. There couldn't be a better option than Egypt for an Indian student to pursue his/her dreams of becoming a doctor!


More about Universities in Egypt:

Cairo University (CU)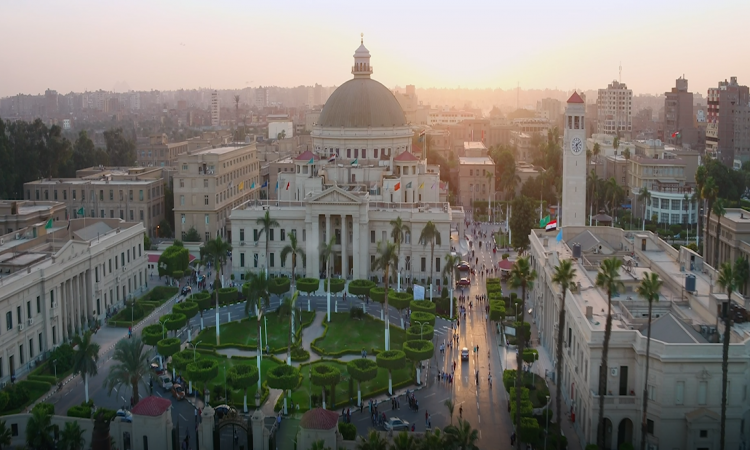 was founded in 1918 and one of the oldest universities in Egypt;
The Cairo University Medical Center is the country's largest medical school, with over 1,000 students. It's located in the Maadi district of Cairo.
The medical program at Cairo University is one of the most competitive programs in Egypt. The program is designed for international students and offers an excellent opportunity to learn the basic sciences, including anatomy, physiology, biochemistry, pathophysiology and pharmacology. The program also offers classes in clinical medicine and surgery.
The Department of Medicine at Cairo University has been accredited by the Liaison Committee on Medical Education (LCME) since 1994. The department provides a comprehensive education in medical sciences as well as clinical training through a four-year curriculum leading to the award of MD degree upon completion of all requirements.
Ain Shams University (ASU)
founded in 1962;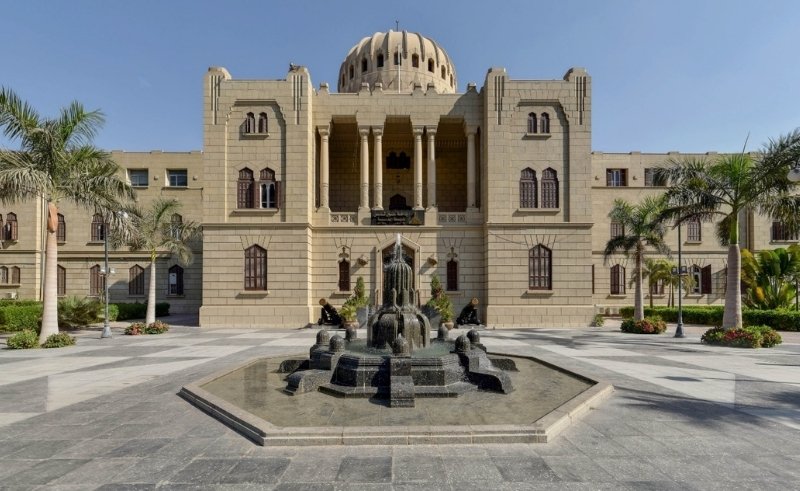 Ain Shams University is a public university in Cairo. It has an affiliation with the University of Pittsburgh, and its medical program has been accredited by the American Council on Education (ACE) since 2004.

Ain Shams University is one of the oldest universities in Egypt, with a long history of medical education. The university's medical program has been running for more than 50 years and has produced many talented doctors and nurses.
The Ain Shams University School of Medicine offers an integrated program that combines basic sciences and clinical training. The curriculum includes courses in Anatomy, Physiology, Pathology/Microbiology/Biochemistry, Clinical Medicine, and Biostatistics/Epidemiology. In addition to this core curriculum, students are encouraged to pursue specializations in Cardiology/Cardiovascular Disease; Dermatology; Endocrinology; Gastroenterology; General Surgery; Gynecology/Obstetrics; Neurology/Neurosurgery; Ophthalmology; Orthopedic Surgery; Otolaryngology/Rhinology; Pediatrics; Pulmonary Diseases (Medicine); Urology (Medicine); Radiology (Medicine).
Students also have the opportunity to take courses at other departments within Ain Shams University such as English Language Studies or Computer Science.



Mansoura University (MU),
founded in 1982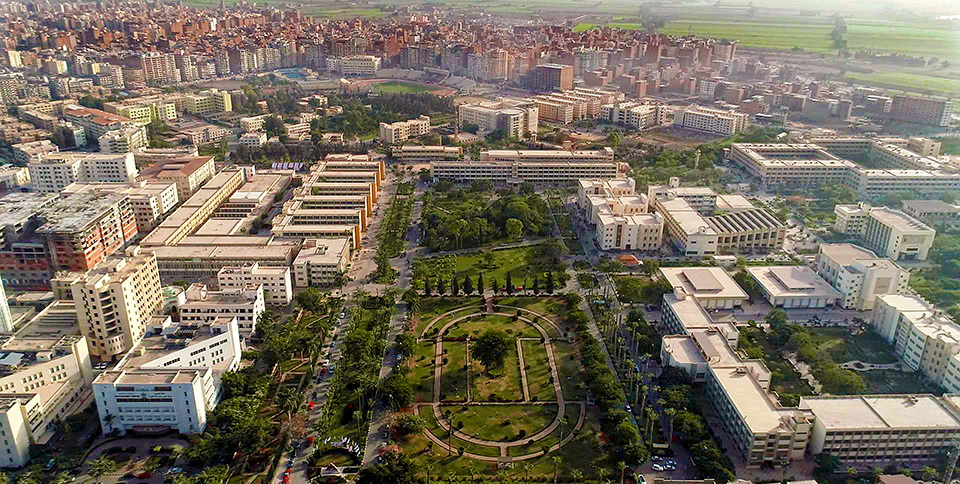 Mansoura University is a public university in Mansoura, Egypt. It's located about 50 miles from Cairo and has an affiliation with Texas Southern University, which offers international study options for students wishing to pursue their undergraduate degrees abroad.

Mansoura University is one of the most prestigious universities in Egypt. It offers MBBS programs to students from all over the world. The university has been a pioneer in providing quality education to students who want to pursue their dreams of becoming doctors or nurses.
The university is located in Mansoura, which is a small city in the Nile Delta region of Egypt. The city is surrounded by other major cities such as Alexandria and Cairo. It is one of the oldest cities in Egypt, having been founded around 5500 BC. Mansoura University was established in 1928 and it has grown into one of the largest universities in Egypt with over 40,000 students enrolled at any given time.
Alexandria University (AU),
founded in 1928;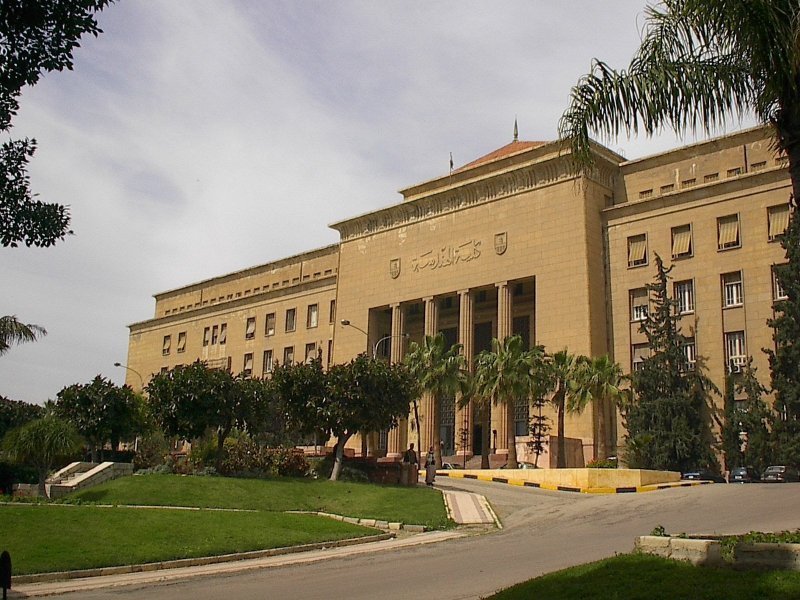 Alexandria University is a private university that has a long history of excellence in education and research. It's located in Alexandria, Egypt, and it offers both undergraduate programs as well as graduate studies.

Alexandria University is one of the best medical schools in Egypt, and it has a reputation for providing students with an excellent education. The school was founded in 1928, making it one of the oldest universities in Egypt. It has been ranked as one of the top 20 medical schools in the world by Quacquarelli Symonds (QS), an international educational services company.
The University's main campus is located in Alexandria, but it also has campuses in Cairo and Suez. Students who enroll at Alexandria University can choose from several different programs that focus on medicine or nursing. The university offers six different undergraduate degrees: four bachelor's degrees and two master's degrees.
The MBBS program is designed for students who want to become physicians or nurses. Students who enroll will have access to a wide range of coursework, including classes on anatomy, physiology, pathology, and microbiology; clinical skills training; history; humanities; social sciences; mathematics; English language; physical education; computer applications; and more.
Study MBBS in Egypt like to know more
Consult with – Best MBBS Abroad consultants
Call – 91 8156907907