Poland is a country on the move. It is well known for its thriving economy, but it also has a long history of medicine. The first university in Poland was founded in 1364, and Polish doctors have been part of the medical community since then.
The country's reputation as a medical destination has not faded over time. Today, Poland offers some of the best healthcare in Europe, with low rates of heart disease and cancer, and excellent stroke care. The country has also made strides in areas such as infectious disease control and neuroscience research.

Poland is one of the leading countries in the field of medicine. It is a member state of European Union and has an excellent healthcare system. The country has more than 300 medical institutions with over 100,000 doctors.

Poland has an excellent network of public hospitals, which are free for patients. These hospitals provide diagnosis and treatment for all kinds of illnesses, including chronic diseases such as diabetes, cancer and heart disease. The quality of medical care in Poland is ranked as one of the highest in Europe. The country also has a well-known reputation for being one of the best places to study medicine. The universities in Poland are known for their high level of excellence and international recognition. When you compare the cost of MBBS in Poland with the rest of the European Universities, it will be the lowest.

The cost-benefit ratio for studying MBBS in Poland is also very high: it costs less than €300 per month to live comfortably on campus (although some students may not choose to live in student dorms). Students can also get financial aid from various sources including scholarships provided by Polish government agencies to foreign students who want to study medicine in Poland.

Medical degree programs in Poland are offered by public and private universities. The most common degree is the medical doctor (MBBS) degree, which can be completed within six years, including a one-year compulsory internship.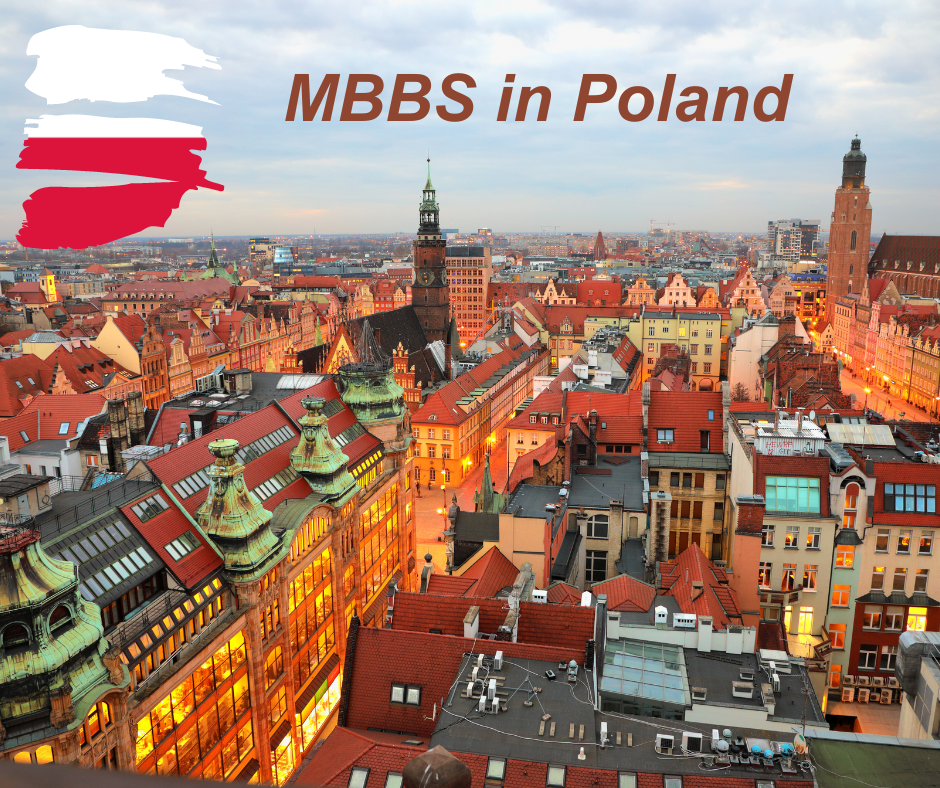 The Eligibility Criteria for Admission to the MBBS Programme in Poland are as Follows :
Candidates should have passed their 10+2 examination with Physics, Chemistry and Biology as compulsory subjects. At least 60% marks in each of the three subjects will be required to qualify. Candidates should have also obtained a total of minimum of 60% aggregate marks in their Class XII examination, including English language.
It is advised that the candidates clear the NEET examination as well if they are planning to pursue a career in India in the future.


Work opportunities in the future:

Poland is a great place to study medicine. The country has a long tradition of medical education and research, and there are many opportunities to work as a doctor in any Schengen country after graduation.
The Polish government offers excellent medical education at public universities and private institutions across the country. You can choose any specialty you like, but it is recommended that you study general medicine or internal medicine before moving on to specialty training such as cardiovascular or endocrinology.

Polish medical institutions are also becoming more and more attractive for Indian students. As a matter of fact, Poland is one of the most successful countries in Europe. It has a great reputation in terms of education and healthcare. The country has been offering excellent opportunities to foreign students to study medicine abroad.
The Polish Medical Council (PZNZ) is responsible for issuing licenses to doctors who have successfully completed their studies at an accredited university in Poland. According to PZNZ's guidelines, foreign medical graduates must have a Polish language certificate that proves that they have studied at an accredited university for three years or more.
To apply for a license, you will need proof that you have completed your studies at an accredited university in Poland and have passed all required examinations. You will also need proof of your proficiency in Polish language requirements and evidence that you are able to work with patients without problems due to your English skills (your medical degree will be recognized only if you can communicate effectively with colleagues).


If you want to become a doctor in Poland, there are no limits on what degree masters or bachelor can apply for. However, there are some requirements that must be met by applicants who wish to obtain their license from the Medical Council of Poland. These include:
1) Having completed undergraduate studies
2) Having passed the Polish language exam (B1 level)


After completing your studies, you can travel and work in other Schengen countries without a visa.
Schengen countries are:
Austria, Belgium, Czech Republic, Denmark, Estonia, Finland, France, Germany (except Liechtenstein), Greece, Hungary, Iceland, Italy, Latvia, Lithuania, Luxembourg, Malta, Netherlands, Norway (except Svalbard and Jan Mayen), Poland (except Kaliningrad Region), Portugal (except Azores and Madeira), Slovakia and Slovenia.



Medical University of Gdansk

The Medical University of Gdansk is one of the leading medical universities in Poland. The university was established in 1962 as a teaching institution for medical students and physicians. In 2004 it was transformed into a full-fledged state medical university. In 2011 the university was granted university status, which enabled it to grant its own degrees, diplomas , and titles of professor.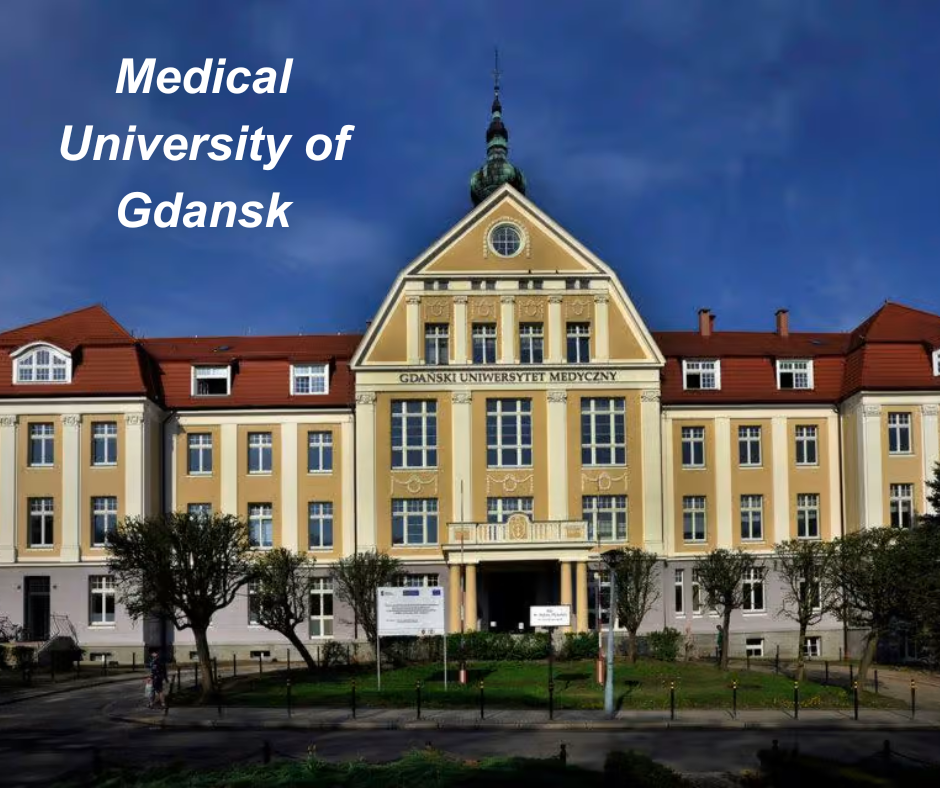 The academic year runs from October to September each year. The admission process is competitive and candidates are required to pass an entrance exam before they can be admitted to the programme.
The University has four faculties: medicine; pharmacy; dentistry; and dentistry with specialisation in prosthodontics, orthodontics, and prosthodontics (specialised in dental implants).
Medical University of Bialystok
Medical University of Bialystok (Poland) or Uniwersytet Medyczny im. J. Leona Konstantego Nowaka w Białymstoku (UMiB) is a university located in the city of Bialystok, Poland. It has one of the largest medical faculties in Poland with roughly 1,500 students. The main campus is located on a hilltop, with a view over the surrounding region and historical center of town.

The university was founded in 1919 as an independent institution and was originally called Jagiellonian University in Białystok. Between 1939 and 1945 it was known as Medical Faculty at Lwów University. In 1946 it regained its status as an independent institution.



The University of Warmia and Mazury


The University of Warmia and Mazury (UWMM) is a public research university located in Olsztyn, Poland. It was founded in 1969 as a branch of the University of Warsaw and became an independent institution in 1991.
The university has three campuses: Olsztyn, Włocławek, and Sierpc. The main campus is located in the city center, about 2 kilometers from the border with Germany. The other two campuses are located along the Białowieża Forest Railway line (Sierpc) and on its outskirts (Olsztyn).



Medical University of Lodz


Medical University of Lodz (Polish: Akademia Medyczna in. S.Orszulikowskiego w Londynie) is a public university located in Lodz, Poland. It was founded on January 1, 1921, during the interwar period in the city of Lodz (Litzmannstadt). It is one of two medical universities in Poland and specializes in research and education of medical specialists. The Faculty of Medicine has over 3,000 students and 730 employees.
The university is divided into four faculties: the Faculty of Medicine; the Faculty of Pharmacy; the Faculty of Biochemistry and Molecular Biology; and the Faculty of Biotechnology.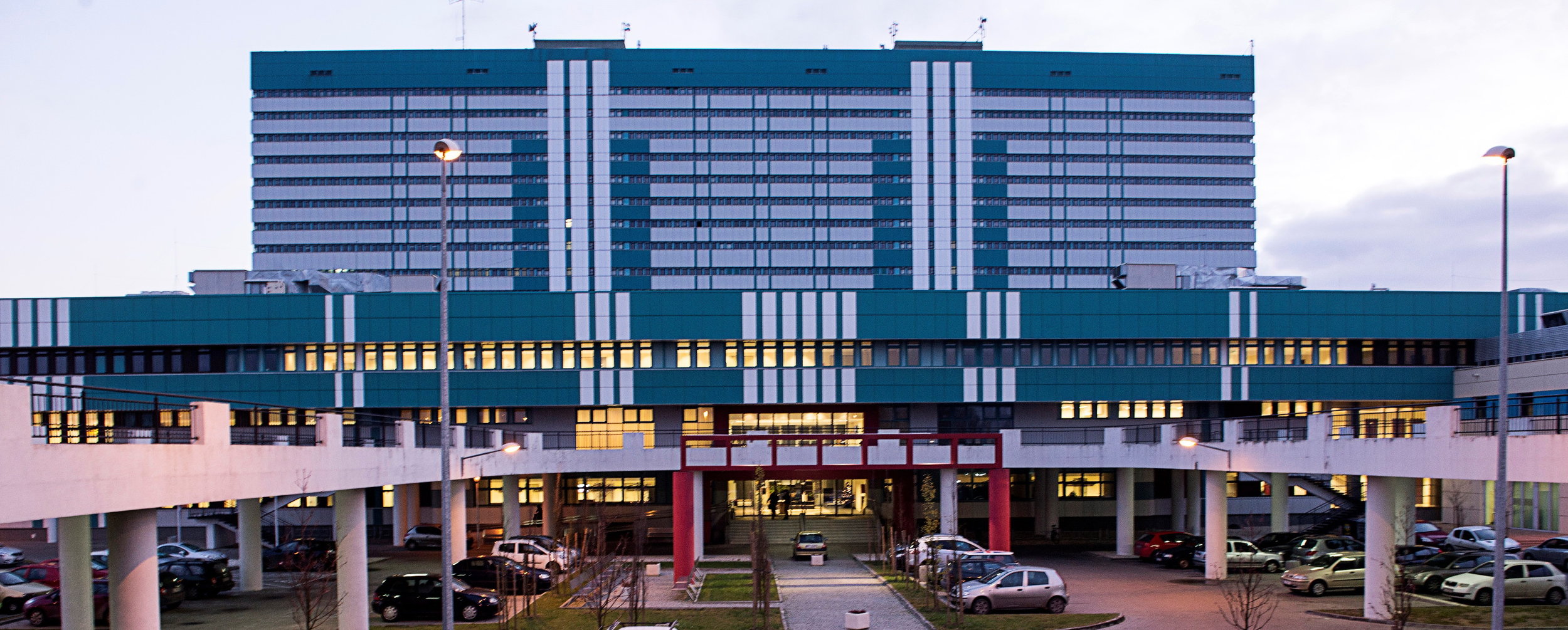 As a member institution of PANAMOZ consortium, Medical University of Lodz cooperates with other institutions for international scientific exchange programs and education – through teaching programs at overseas sites (including Australia, Bangladesh, Brazil and India), as well as through research projects funded by foreign organizations (such as International Space Station partners from Canada, China and Japan).
Want to learn more about studying MBBS in Poland? Contact EduZone today and take the first step towards achieving your medical education goals
Contact: 91 8156907907